Dad has been sending me to work these few days and has been nagging advising me about my time management. I don't seem to have much time for myself these days as I'm juggling between getting things done @ work and also my social calender. Been home late almost every night and heading straight to bed every night I get back.
Honestly speaking, I've been trying to keep myself busy to avoid facing certain issues though I know myself it is something I would have to deal with sooner or later. Painful, but time will heal...having people around me who care also helped with the process.
*digs for random picture*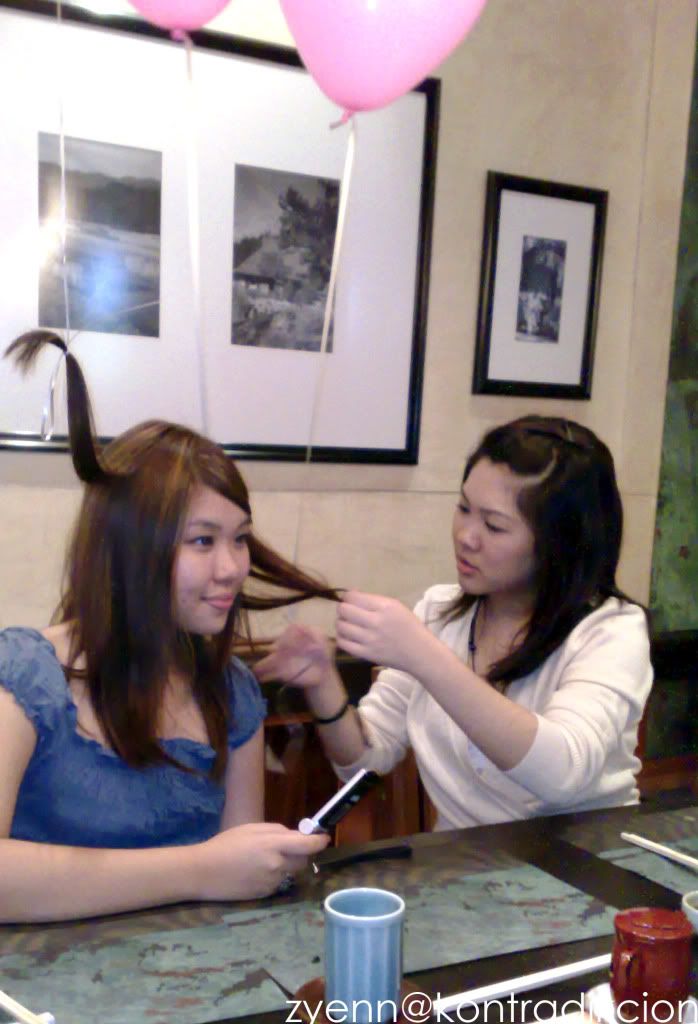 This is a picture from eons ago. Back when I still have colored hair and my cousin, short hair. Just something we cousins do after a heavy Japanese buffet meal. :)
Am testing out this Maxis Broadband unit my mum got for a 4 months trial. Speed seems to be pretty slow but better than being disconnected aye? head is aching a lil...off to bed.