i so sometime back during the holidays, i forced myself to clear up the rubbish on my studying desk because its simply impossible for me to work there.
Trust me its very challenging to clear up MY desk lol. Just check out the amount of interesting "stuff" i have with me. And yes this is the after picture. didn't take a before.

I probably have the most interesting (coolest!) and not to mention messy studying desk around.

items spotted on my desk that most probably would never appear on yours:

button torch light /lamp
compact mirror
old school clock/radio
toilet seat covers
paper soap
nail polish
baby oil
anti dandy shampoo sample
hydrating mask sample
leave on hair conditioner sample
camera bag
hair bands
spray painted planet earth art piece done with baybee
lava lamp by baybee
first stalk of flower by baybee
soft toy giraffe with a short neck
plastic fur ball thingy from jon sern
toilet paper roll
milk bottle piggy bank

....just to name a few

wait till you see what are in the little boxes.

among all the interesting things i found, this particular toy i used to LOVE playing with brings back so much memories of my childhood.


Poly Pocket!
how many of you still have yours?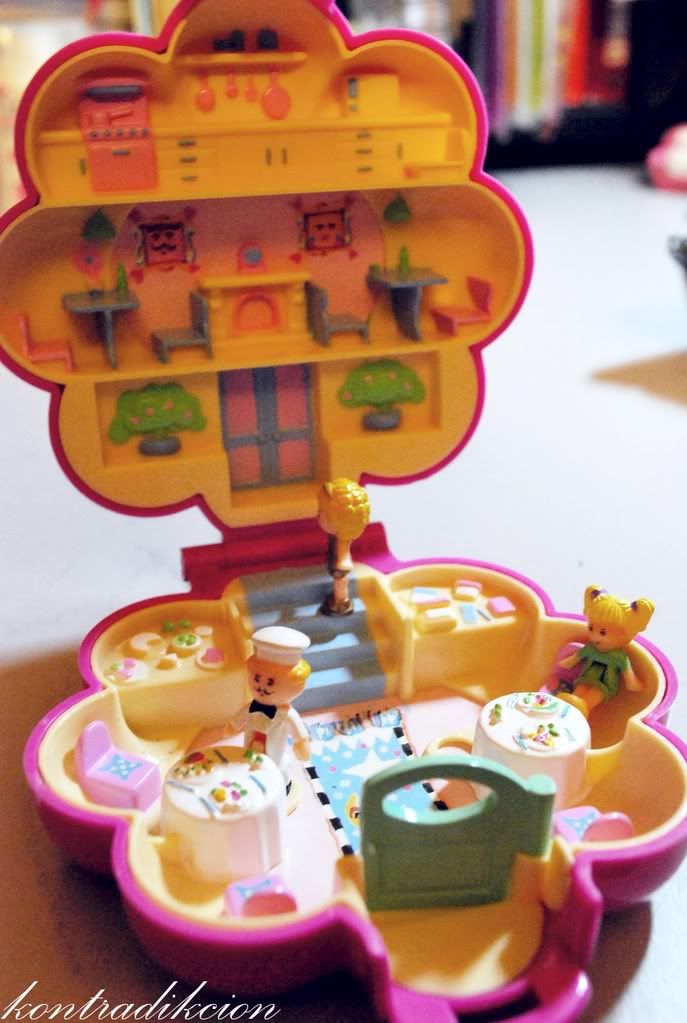 this is a very simple one of a restaurant layout with 3 cute lil characters, Mr.Chef and two lil girls.

I have another even cooler Poly Pocket set, that one is sort of a water theme park set where i can even fill up a pump with water and spray water on those lil humans. but I can't find that set =(