i've been gone for tooo long.
will be back so so soon.
took alot of random pics and im so excited to post em up to brighten up this lil bloggie of mine.
I miss blogging. i miss wasting time editing pictures and posting em up on this blog.
to bloggie : *pats bloggie* i'll feed u some colorful pics soon. I know you're hungry for some.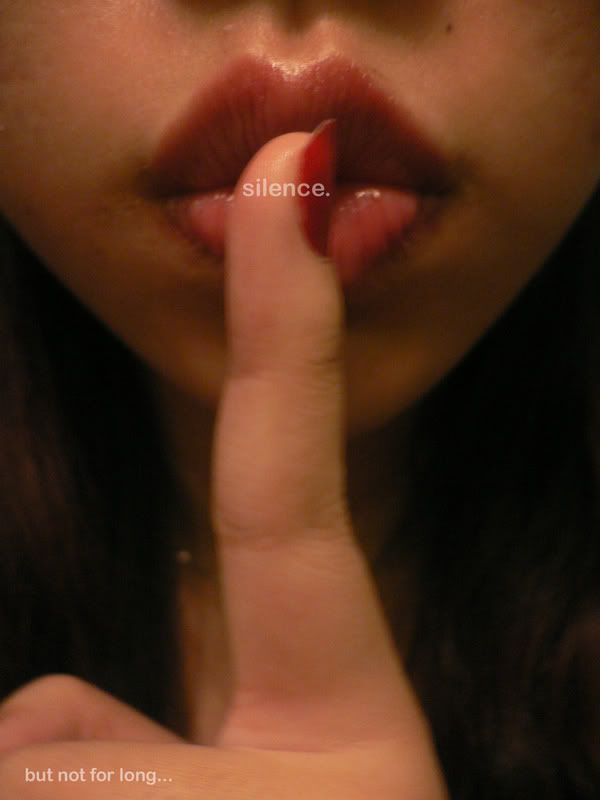 random thought #1
Justin Timberlake's Sexy Black is so addictive!!! goodness its been playing on my windows media for at least 12 times today...layan~
random thought #2 (this is a fact)
everyone's been asking about my eyes. why are they so puffy and whether i've been gettin enough sleep. The thing is i'm not really sure what happened but i'm guessing i'm allergic to some eye make up and i guess the lack of sleep adds to the puffiness of em eyes.
My eyelids are peeling as well. Sigh. The last few weeks of leaving the house without any make up was so dreadful...*sobbies*
Here is a closeup of my not-very-sexy-anymore eye straight from the cam.
awful skin and not very pretty eye.
no worries I'll take care.
(one more paper to go)