To all those celebrating Deepavali and Hari Raya..well...

HAPPY DEEPAVALI and A BLESSED RAYA to u people!!

i've finally settled the problem with my internet connection at home. Thank you
Mr streamyx guy
who-promised-to-come-fix-my-connection-on-friday-and-called-at-10am-saying-that-you-were-on-your-way-
but-somehow-only-reached-my-house-on-saturday =)
Btw for those of you who know where i live, Mr Streamyx man came from
Kelana Jaya
.
Awesome service right?
*nods in agreement*
*cue for emo music*
Got that ear of mine checked and according to the doctor, i'm currently suffering from
MILD

inflamation of my inner right ear.
It
bleeds
whenever i sleep, i could actually feel the blood flowing out from my ear...and I've been waking up to dry blood on my right ear O_O but nvm the doctor said it was
MILD
. (note the sarcasm)
Anyways, the pain has subsided but i'm
partially deaf
now..hope it won't be for long.
It feels so weird speaking now because i
can't gauge my volume
...it's especially frustrating when i say something and i don't get a reaction from others because they can't hear me when i think i'm loud enough.
It feels even weirder
listening
to others because i can't hear properly. So people, please do speak a tad louder around me these few days and please don't think i'm being rude if i happen to not give u any response when u talk to me.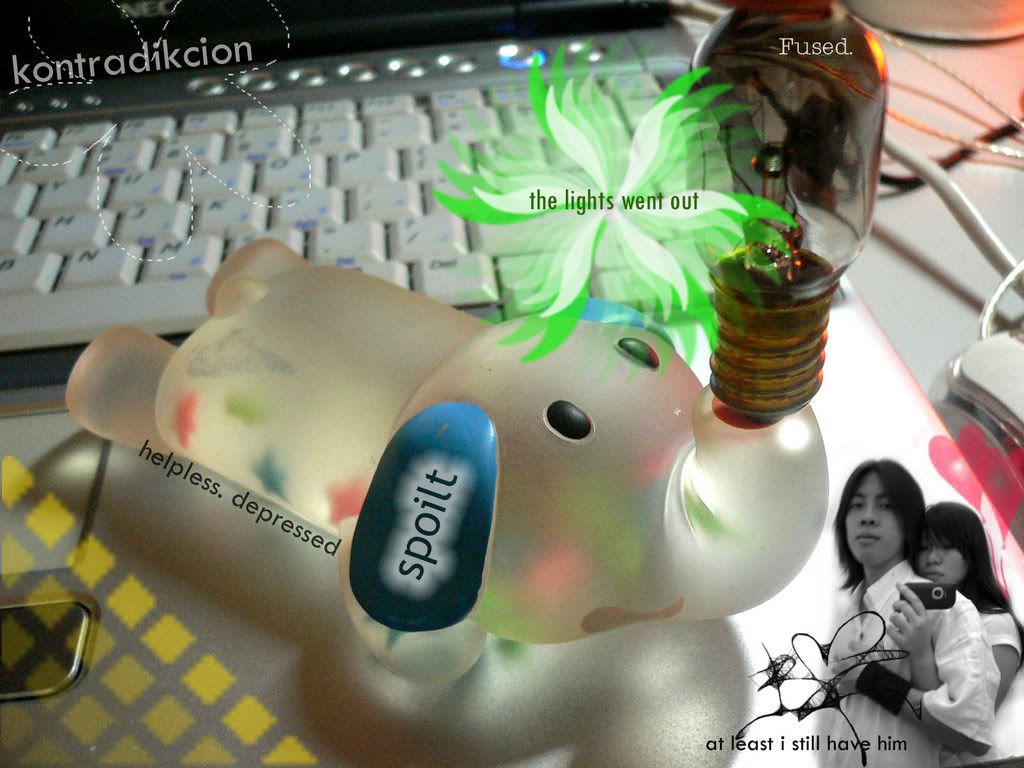 sigh. I hate it when i start to talk emo stuff on my blog...i don't like my blog turning into some emo blog...=(